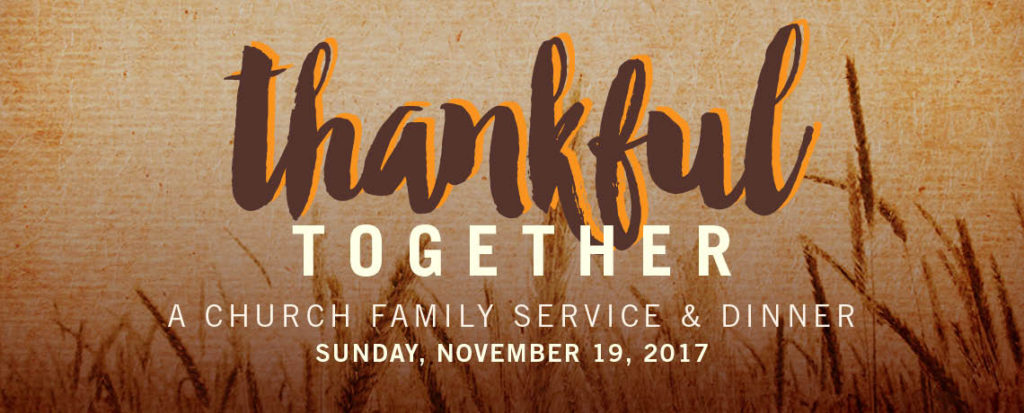 Turkey, stuffing, and mashed potatoes – a typical menu for a typical family holiday gathering. This Thanksgiving, however, there will be a very "non-typical" opportunity to gather together as a church family. On Sunday, November 19th, our entire church will have an occasion to come together to give thanks and share a meal. We will enjoy a special thanksgiving service as one big family, all ages and all languages, to give thanks to God specifically for our community of believers— our church. We will then enjoy a traditional Thanksgiving meal. The service will begin at 5 pm followed by dinner around 6 pm.
Dinner tickets are $10/adult, $5/child (ages 3-12).  Tickets may be purchased in the Worship Center courtyard, North Campus, and Hall of Truth MPR after worship services. The last day to purchase tickets is Sunday, Nov 12th.
Let's take this unique opportunity to be "Thankful Together"!