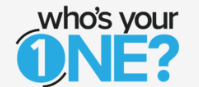 Read: Revelation 21:3–6
3

Then I heard a loud voice from the throne: Look! God's dwelling is with men, and He will live with them. They will be His people, and God Himself will be with them and be their God.

4

He will wipe away every tear from their eyes. Death will exist no longer; grief, crying, and pain will exist no longer, because the previous things have passed away.

5

Then the One seated on the throne said, "Look! I am making everything new." He also said, "Write, because these words are faithful and true."

6

And He said to me, "It is done! I am the Alpha and the Omega, the Beginning and the End. I will give to the thirsty from the spring of living water as a gift.