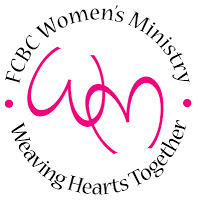 FCBCLA Women's Ministry creates opportunities for women to encourage and support one another, apply God's word in our lives, and bring the gospel to our families and friends.
FRIDAY NIGHT BIBLE STUDY



An invisible battle is taking place, and we can sway the balance toward victory in the name of Jesus Christ. How? By putting on the full armor of God!  Join us for a 9-week Bible Study: The Armor of God by Priscilla Shirer
Dates: Jan 31 – Mar 27, 2020  (9 weeks)
Time:  Friday evenings, 7:45 – 9:30 pm
Place: Life Center – Room 305
Cost:  $15 for the workbook
KONMARI METHOD WORKSHOP



The KonMari method is a system of simplifying and organizing your home by getting rid of physical items that do not bring joy into your life. It was created by organizing consultant Marie Kondo and described in detail in her best-selling book The Life-Changing Magic of Tidying Up
Workshopt will be presented by Tiffany Ng, certified KonMari consultant
Dates: Feb 29 (Sat)
Time:  9:00-11:30 am
Place: Hall of Truth (MPR, 1st floor)
SATURDAY WOMEN'S POTLUCK PRAISE BREAKFAST
Meets 2nd Saturday of every even month (Feb, Apr, Jun, etc)
All women (18+) welcome! Bring your praises and a potluck breakfast dish as we gather to worship God and do life together!
Next Mtg: Feb 8
Time: 9-11 am
Place: For location and to sign-up, go to: https://tinyurl.com/wmbreakfast