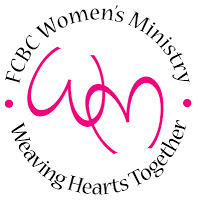 FCBCLA's Women's Ministry seeks to help women build relationships, encourage and support one another through prayer, and reach our family and friends with the gospel of Christ.
2018 WOMEN'S TEA: "A Hope that Never Fails"

Join us as we gather for a wonderful time of food, conversation, and encouragement.  This has always been a very popular and inspirational event so make sure to invite your friends and get your tickets early as the event has sold out the last few years.  Tickets are on sale now on Sundays before and after English Worship service in the courtyard.
Date: Sat, Nov 3
Time: 10:30am – 2:00pm
Place: FCBC MPB (gym)
Cost: $10

FRIDAY NIGHTS: Bible Study- The Book of Colossians
Join us for an in-depth Bible study on the book of Colossians.  Explore Christ's supremacy and authority and discover how this helps us to live victorious Christian lives.
Dates: Sep 21- Nov 9
Time: Friday evenings, 7:45-9:45pm
Place: Life Center – rm 305-306
SATURDAY WOMEN'S POTLUCK PRAISE BREAKFAST
Meets 2nd Saturday of every even month (Feb, Apr, Jun, etc)
All women (18+) welcome! Bring your praises and a potluck breakfast dish as we gather to do life together!
Next Mtg: , Dec 8, 2018
Time: 9-11 am
Place: For location and to sign-up, go to: https://tinyurl.com/wmbreakfast