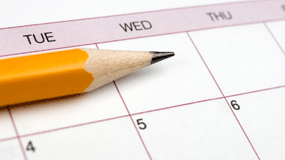 Our adult community covers a wide range of ages, life stages, and interests but we are all striving to exalt Christ and expand God's kingdom.  We all grow in unique ways and have a great variety of needs so we offer many different opportunities for connection, growth, and support.   There's a lot going on in Adult Ministry in the coming months and we hope that you will find ways to plug in and be a part of our adult community!!!
ONGOING MINISTRIES
WORSHIP SERVICE: Sun mornings, 10:45am-12pm, FCBC Worship Center
SMALL GROUPS: Our adult small groups will be starting up again in October. Make plans to join!

ADULT SUNDAY SCHOOL: Sun mornings, 9-10:15am, FCBC Life Center.
ESPM (prayer mtg), Wed evenings, 7:45-9pm, FCBC Hall of Truth, room 204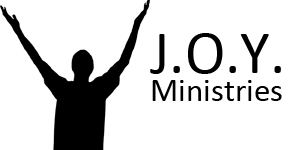 JOY Christmas Celebration

:

Sun, Dec 2, 12:15-2:00pm, @ FCBC Praise Center


Join us for lunch and a craft fair where you (and your children) can make your own special treats for the holidays!  Cost is $2 for adults and children (children 3 and under are free!)  Sign up at the table in the courtyard after worship service or online at:
fcbc.org/community-life/adult/joyministry/joy-ministry-christmas-lunch/
(online sign-ups can pay "at the door")
J.O.Y Groups:

  Our JOY ministry small groups will be getting underway in Oct.
CLICK HERE for more information. as it becomes available.

CLICK HERE

for more information about any of the events below.
Trailblazer Small Groups:

  Our Trailblazer ministry small groups will begin in Oct., we will be studying the life of Joseph.

HOMBre Men's Breakfast:

Tue, Nov 6, 9-11am, U2 Cafe, 1200 E. Valley Blvd, Alhambra
Trailblazer Thanksgiving Celebration:

Tue, Nov 13, 10am-12:30pm, @ FCBC Hall of Truth, Rm 205 (upstairs)

Click on link above for more information.

We believe that being a part of a small group can build relationships, provide encouragement and support, and accelerate your spiritual growth in unique and powerful ways.  We encourage you to become a part of one of our small group communities where you can experience God's presence through the body of Christ.
Our adult small groups are now underway.  CLICK HERE for more information.

Men's Breakfast
Join our men and get connected cross-generationally, be challenged, receive encouragement, and have a great meal as we seek together to discover and fulfill God's purposes in our lives.
Meets 2nd Saturday of every odd month (Jan, Mar, May, Jul, Sep, Nov).  Cost: $5 payable at the door
Next mtg: Sat, Sep 8, 8:00-10:00am, FCBC Hall of Truth (1st floor)
For more info, email: byronmcheng@gmail.com
CLICK HERE  for more information about the activities below.
If you have any questions about our Women's Ministry, please email: beckytomokiyo@gmail.com
2018 Women's Tea

Join us for a time of fun, engaging conversation, amazing food, and an inspirational message.  Tickets are on sale now for $10 on Sunday afternoons through Oct 14 in the Worship Center Courtyard.  Invite your friends and family and get your tickets early!
Saturday, Nov 3, 10:30am-2:00pm, FCBC MPB (gym)

Women's Friday Nights
Join us for an in-depth Bible study on the book of Colossians.  Explore Christ's supremacy and authority and discover how this helps us to live victorious Christian lives.
Friday nights, 7:45-9:45pm, Sep 21 – Nov 9, Life Center rm 305
Women's Breakfasts (bi-monthly)

All women (18+) welcome!
Good food, encouragement and fellowship, God's presence … what more could you ask for!  Come join us!
Meets 2nd Saturday of every even month (Feb, Apr, Jun, Aug, Oct, Dec), 9-11am
For location and address, go to: https://tinyurl.com/wmbreakfast or text "BREAKFAST" to 213-634-4250