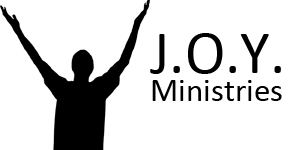 J.O.Y. Ministry is our ministry for English-spkg adults under 55 years old.   While we know we are getting older, we don't feel old, after all, we are "Just Older Young Adults"!!!  This is a season of life where we are generally productive and healthy but it can also be stressful and hectic.  As we juggle family, work, church, and friends, we can find it very challenging to maintain an attitude of JOY.   JOY Ministry exists to create opportunities for adults to take a step back from the pressures of daily life, reconnect with the people and things of God, and continue to experience the joy of Christ.
JOY Ministry Lunch
We are having our next JOY Ministry Lunch on Sun, Sept 8.  Join us for an informal time of connecting and fellowship
Time: Sun, Nov 3, 12:15-1:30pm
Location: FCBC Praise Center
Cost: $3 (children and adults), children 5 and under: FREE
payable at the door
Sign-up online by Mon, Oct 28 at: https://fcbc.la/joy-lunch
JOY Groups (small group ministry)

Our JOY small groups are currently on summer break but will return in Sep/Oct.  Please stay tuned for more information!
JOY Ministry Retreat 2020



We will once again be having our JOY Ministry Retreat in May 2020 at the Oaks.  Stay tuned for more details and for registration information.