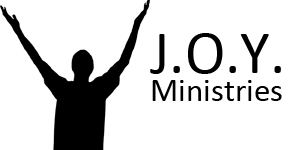 J.O.Y. Ministry is our ministry for English-spkg adults under 55 years old.   While we know we are getting older, we don't feel old, after all, we are "Just Older Young Adults"!!!  This is a season of life where we are generally productive and healthy but it can also be stressful and hectic.  As we juggle family, work, church, and friends, we can find it very challenging to maintain an attitude of JOY.   JOY Ministry exists to create opportunities for adults to take a step back from the pressures of daily life, reconnect with the people and things of God, and continue to experience the joy of Christ.
J.O.Y. Christmas Lunch and Craft Fair



SAVE THE DATE!  Dec 2!  We will be having a JOY Ministry Lunch and craft fair on Sunday, Dec 2, 12:15 to 2:00pm in the Praise Center.  Lunch will be provided for $2 per person (children 3 and under free!).  Come for food, fellowship, and an opportunity for you (and your children!) to create something special at our special craft booths!  Let's celebrate the Christmas season together!  You can sign-up at the table in the courtyard after Engl. Worship service or
online at: fcbc.org/community-life/adult/joyministry/joy-ministry-christmas-lunch/
(Online sign-ups can pay "at the door")

J.O.Y. Groups (small group ministry)

The body of Christ is one of God's most powerful instruments of change and growth, genuine transformation happens through relationships.  God uses people to change people.  Our small groups are an important part of our ministry and we strongly encourage you to join and experience the power of body life!
Our small groups have begun so please let us know if you are interested in joining a group!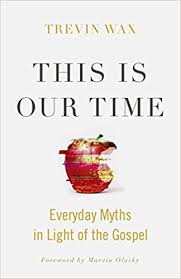 "When we feel uncertain and confused about our rapidly changing society, we lack confidence in the gospel and in the power of the church. Many of us wonder: Are we truly up to the task of being faithful in this time?"
Come join us as we consider how we can answer this important question.  We will be discussing the book, This Is Our Time: Everyday Myths in Light of the Gospel, by Trevin Wax, an up-and-coming evangelical millennial writer who will help us observe, analyze, and respond to the challenging and quickly changing times in which we live.
Our groups meet once a month on a Saturday or Sunday in various locations around the city.  If you would like to join a group or get more information about our small groups, here are our group locations and contact info.   Please feel free to email us so we can get connected.  We are looking forward to having you join us!!!
FCBCLA: Pastor Chris –  christomokiyo@fcbc.org
Arcadia: Eddie Low – fishyeddie@yahoo.com
South Pasadena: Tricia Chow – triciac14@gmail.com
San Gabriel: Noelle Fong – noelleyung@gmail.com

Monterery Park: Melissa Quach – mel.sam@gmail.com
Pasadena: Paul Wong – PNWong@sbcglobal.net