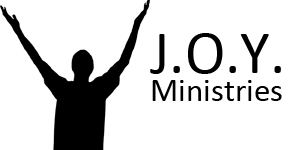 J.O.Y. Ministry is our ministry for English-spkg adults under 55 years old.   While we know we are getting older, we don't feel old, after all, we are "Just Older Young Adults"!!!  This is a season of life where we are generally productive and healthy but it can also be stressful and hectic.  As we juggle family, work, church, and friends, we can find it very challenging to maintain an attitude of JOY.   JOY Ministry exists to create opportunities for adults to take a step back from the pressures of daily life, reconnect with the people and things of God, and continue to experience the joy of Christ.
JOY Ministry Lunch
We are having our next JOY Ministry Lunch on Sun, Jan 12.  Join us for an informal time of connecting and fellowship
Time: Sun, Mar 1, 12:15-1:15pm
Location: FCBC Praise Center
Cost: $3 (children and adults), children 5 and under: FREE
payable at the door
Sign-up online by Mon, Feb 24 at: https://fcbc.la/joy-lunch
JOY Groups (small group ministry)

Our JOY small groups have begun.  This session, we are going over the book Radical by David Platt.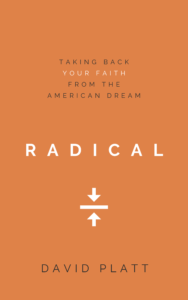 Platt's book calls us back to the fundamentals of what it means to be a follower of Christ and challenges us to consider just how much America's obsession with obtaining the "American Dream" has influenced Christian thinking and lifestyles today.  Join us as we engage and encourage one another to think more carefully about what Christ's calling is and how we can faithfully live it out.
Our groups meet once a month on a Saturday or Sunday in various locations around the city.  Our groups divide by gender (mens groups and womens groups) for the small group discussion time so all are welcome to attend no matter is your family situation or marital status.  We also have strategies to handle childcare, as many of our group members are parents, so feel free to bring your children with you.   If you would like to join a group or get more information about our small groups, here are our group locations and contact info.   Please feel free to email us so we can get connected.  We are looking forward to having you join us!!!
FCBCLA: Pastor Chris –  christomokiyo@fcbc.org
Arcadia: Karena Sujo – karenasujo@yahoo.com
South Pasadena: Tricia Chow – triciac14@gmail.com
San Gabriel: Noelle Fong – noelleyung@gmail.com
Monterey Park: Melissa Quach- melissa.sam@gmail.com
Pasadena: Paul Wong – PNWong@sbcglobal.net
JOY Ministry Retreat 2020



We will once again be having our JOY Ministry Retreat in May 2020 at the Oaks.  Stay tuned for more details and for registration information.