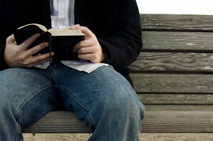 We strongly believe that the Word of God is the foundation upon which we all must build our lives.  We also believe that all adults can, and should, continue to be growing in their knowledge of the Bible and it's application to their lives no matter how old they are.  With this in view, we offer several adult Sunday School classes that offer a variety of subjects and learning environments all centered upon the Word of God.  Our classes are also small enough to provide good opportunities for interaction and connection with other students.  Come join one of our adult learning communities and grow together with us!
All Classes meet Sundays @ FCBC Life Center (North of the Worship Center), 9-10:15am
Coffee and refreshments are available in room 210 at 8:45.
2018-2019 Classes

The Parables of Jesus – Art & Annie Woo, Sam Chin, Rm 201
The title of Warren Wiersbe's book on parables, Meet Yourselves in the Parables, is a good description of our goal in this class. You may have heard that a parable is an "earthly story with a heavenly meaning".  But if we read parables just to understand the" earthly story" and do not consider the "heavenly meaning", they don't make sense and we will miss Jesus' point for us.  Beyond just analyzing a story, we want to look at what Jesus wants to show us about ourselves in His parables. To do this, we will focus on looking at the circumstances leading up to each parable (i.e., the parable's "context") and we will see how knowing the events surrounding a parable gives us a much better understanding of why Jesus told the parable and what He is trying to teach us.
Christians and Politics – Byron Cheng, Rm 205-206
As Christians, we are called to live according to the Word of God. What happens when society and the government does not match what we believe? How do we reconcile our Christianity with our involvement in political issues? These are questions that I ask myself as I hear about current events. Choosing between worse and less worse seems to be an impossible decision, but making no decision is a decision to do nothing.  How should we respond? In this class we will explore this question together. As a guide we will be using the book, Politics According to the Bible: A Comprehensive Resource for Understanding Modern Political Issues in Light of Scripture by Wayne Grudem.
More than History – Julienne Fung and Carol Hwang, Rm 207
Taking the books of Joshua, Samuel, and Kings as a backdrop to our study, we will see God's self-revelation unfold in these familiar stories. While historical in content, these books are more than just history, they are prophetic.  They interpret the covenant that God made with Abraham for bringing His divine plan of redemption to mankind, they illustrate many aspects of the Christian sanctification process and guide us in facing difficult decisions in our time, they remind us of what happens when we rely on ourselves rather than on God, they assure us that God will victoriously rally around those who are devoted to Him, and they foreshadow God's promised inheritance to his people of an eternal kingdom ruled by a perfect King.  Come and see how understanding HIStory can transform our lives today.
The Language of Love and Respect (Marriage class) – Pastor Chris & Becky, Rm 202-203
There will be a different format for our marriage class this year.  The class will be given in ~ 4 units, each unit will be approx. 8-12 weeks long.  You may attend one or all of the different units.  Our first unit will start Sep 9 (but class will meet Sep 2) and go through mid-Dec., here is a description of this first unit:
Many couples have been blessed by Emerson Eggerichs' best-selling book, Love and Respect, the love she most desires, the respect he desperately needs.  Many were also blessed through our marriage conference by Dr. Eggerichs where he presented this material in person.  In the time since the printing of his book, however, Dr. Eggerichs realized that, although many people appreciated the principles presented in his book, they were having a hard time actually applying these principles in everyday life.  In response to what he was seeing, he wrote the book we will be using for this class, The Language of Love and Respect.  In it, Dr. Eggerichs does further explains his principles and offers practical suggestions on how to actually live out the principles of Love and Respect.  We will be discussing this book and also looking at scripture for guidance in strengthening our marriage relationships.  It is not a problem if you have not read the first book or did not attend the conference, it is also not a problem if you attend without your spouse.  You will still benefit from this class and you are welcome to attend!
The Book of Ecclesiastes – Glen Quon, Rm 204
Written by Solomon, the wisest man of his time, Ecclesiastes has a message for those who have become pessimistic about life, for those who may be getting older and thinking about how to finish well, and for those who may simply want to learn about life from someone who is older, wiser, and more experienced.  Solomon shows us how we can live, even when we are at our most cynical state, and acknowledge God's hand working in our lives and seeing Him all around us.  Join us as we consider the thoughts of the wisest man of his time on how to live a meaningful and satisfying life.
THESE CLASSES BEGIN SEP 16
The Book of Ezekiel – Dr. Wes Wong, rm 304
This is a continuation of a verse-by-verse expositional study of the book of Ezekiel using teacher-led Q&A as the primary teaching method.  The book of Ezekiel has been described as the OT equivalent of the NT book of Revelation.  This will be a challenging study of a book that many of us are not very familiar with but has much relevance for today!!
The Gospel of John– Pastor John Chow, rm 305
We will be doing an inductive study on the Gospel of John.  This gospel follows the life of Christ as He performs amazing miracles and teaches on the foundations of the Christian faith.  It is a book that is centered on Christ and the gospel and challenges us to think seriously about what it means to be a follower of Christ.
The Books of Judges and Ruth – Min. Casey Young, rm 306
This will be a "Teachers Training Program (TTP)" Core Class but is open to anyone who wants to attend and study these books.  As a TTP class, we will go beyond just studying the books, we will also be looking at principles of Bible interpretation and literary/historical context.  Those taking it for TTP credit will be asked to do some additional coursework and assignments to receive full TTP credit.