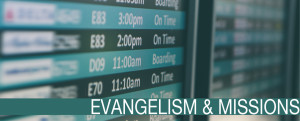 For 60+ years, FCBCLA has been serving the local community and partnering with churches globally to "go into all the world and preach the good news to all creation" (Mark 16:15). We believe the local church is the hope of the world and through our Church, Jesus is changing lives – ours and the people we serve. Our ministry includes local missions, short term missions as well as long term missionaries.
Our local mission projects include:
Amor Ministries – help build homes for the needy
Arizona Navajo – VBS
Foreign Student Outreach – outreach to overseas students who are attending local universities
Every year we send out short –term missionary teams to the following countries:
India
Thailand
Hong Kong
Vietnam
East Asia
Here's how we are supporting our long term missionaries:
US: We are supporting a family who is serving at the headquarters an international missionary organization, a US Chaplain and a campus staff minister in Northern California.
Africa: We are supporting a family in Kenya who focuses on teaching and theological training for pastors and church leaders.
India: We are supporting a family who is doing evangelism and pastoral work in the country.
Thailand: We are supporting two families who are doing evangelism, church planting, leadership training and counseling.
So. Korea: We are supporting an individual who is involved in student evangelism.
East Asia: We are supporting numerous individuals and families who are involved in evangelism, training, and discipleship.
For more information, send us an email at missions@fcbc.org.