The following candidates are continuing with the selection process to be nominated as general members of the Executive Council (EC): 
Byron Cheng 
Enoch Cheung 
Kathryn Cheung
Jerome Lam (new Deacon Chair elect; will be ex-officio EC member)

Harold

 Yuan  
General members will join the 4 ex-officio members (senior pastor, 2 lead pastors, deacon chair).  The new Executive Council will have a minimum of 7 members.  Please pray for the nomination committee's discernment in choosing the ones God has called.  The nominees will be voted upon at the Annual Members' Meeting on August 15th. 
Byron Cheng
FCBC Experience: Attended FCBCLA since childhood. Member for 28 years. Service: Deacon Candidate (2 yrs.), Men's Ministry (4 yrs.) Adult English-speaking Sunday School teacher (4 yrs.), High School Sunday School Superintendent (8 yrs.), High School Sunday School Teacher (12 yrs.), various other counseling/teaching. 
Why are you considering joining the Executive Council? Since last year, I sensed the need to be more open to God's calling and trusting Him to provide. I did not seek to join Executive Council. However, upon confirmation from others and answered prayer, I'm open to the opportunity to serve the church. I feel FCBC is at a crossroads in the way that we do ministry and am optimistic about how the Lord will use FCBC to impact our communities for Christ.
Enoch Cheung
During law school, I clerked in various state and local agencies and served as a member of the Southern California Chinese Lawyers Association Board of Governors.  During my time at FCBCLA, I have served in various ministries including youth camp, Hi-Koi, high school Sunday School, audio-visual team, ushering team, and on several Amor mission teams.  I am considering joining the Executive Council because I hope to offer the vocational and legal training that God has blessed me with to serve Him in our church.
Kathryn Cheung
I prepare and review corporate federal and multi-state tax returns, financial statements, real estate/corporate contracts, audits, and account variances.  In 1983, Deacon Cheuk Choi witnessed to me, and I have been coming to FCBC 37+ years.  I have served as Trustee (9/2016-8/2019), Business Board member (9/2012-8/2015), interpreter (20+ yrs.) and pre-school Sunday School teacher (22+ yrs.).  Outside of church, I volunteered at the Good News Club.  With my experience as trustee and Business Board member, I am familiar with managing church property and reviewing financial statements which will bring value as a member of the Executive Council.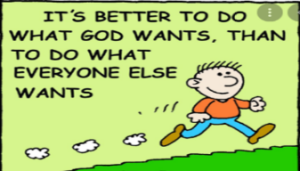 Read More
Jerome Lam
I held positions as choir member, Maintenance Director, CSAF President, Sunday School teacher, Building Committee Chairman, Restructure Committee Chairman, Deacon, and Executive Council member. Prior to my retirement in 2019, I was a practicing licensed mechanical engineer and owned a mechanical, electrical and plumbing engineering firm in Southern California for over 20 years. I hold a Master of Science degree in Mechanical Engineering from USC. It is my desire to see our church maximize our ministry impact through empowered leadership structures.  
Read More
Harold Yuan
I have served as VBS Director and Jr. High Sunday School Superintendent. I was ordained as Deacon in 1999 and recently completed all allowed terms (21 years) as Deacon Chairman.
I am married to my wife Hy for 37 joyful years, have three adult children (2 sons, 1 daughter) who are married, and have two granddaughters.
I am a retired electrical engineer after 36 years in the aerospace defense industry. I graduated from USC with bachelor's, master's, and engineering degrees in electrical engineering.
I love God and His people at FCBCLA, all age groups and all languages, and desire FCBCLA to accomplish His will for God's Kingdom.
Read More