"Second Time Around"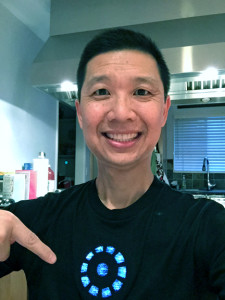 "I'm sorry to tell you this, but your cancer has returned." This was the alarming news given to me by my oncologist in February 2015. To give you a brief background, I was diagnosed with Stage 3 cancer in March 2012 and after a long and difficult treatment plan I was declared "cancer free" in January 2013.
Hearing the news of my cancer returning did not scare me though and same could be said for my family members as they were able to accept the news without much drama. It was a couple of days after I had an "aha!" moment around 4 am in morning.  I woke up knowing my "fight" this second time around would not be with cancer itself, but with me from within.  When I was first diagnosed with cancer in 2012, I was truly caught off guard and I was afraid of the unknown so I read everything I could get my hands on.  I wanted to know the treatment plan, the side effects, any famous people with the same cancer, the duration of the treatment period, and most importantly…the survival rate.
Please note it is nothing wrong to know about cancer as we shouldn't be ignorant, but to me at this point it is a waste to read anything & everything about the cancer itself and not use the time to know more about God.
Here's one of my favorite scenes from a famous movie sequel (Star Wars – The Empire Strikes Back):
C3PO – Sir, the possibility of successfully navigating an asteroid field is approximately 3,720 to 1. 
Han Solo – Never tell me the odds!
 I feel the same way as Han Solo.  I don't want to know odds (survival rate).  I don't want to put my trust and/or comfort in human calculation of odds.  I am a child of the living God and my trust therefore is in my Heavenly Father.
I have come to understand that cancer exists in my life so God can be glorified.  And in my cancer sequel, God will be glorified.  I will share with you openly about my "sickness" and will continue to seek your prayers and wise counsel but along the way I will shift gears and tell you about God's faithfulness, mercy and grace.  I certainly see this as a golden opportunity (once again) to show God is worth more than life itself.
Psalm 90:12 (NIV) says, "Teach us to number our days that we may gain a heart of wisdom." Going through this cancer journey has taught me to see things differently and by the time you read this I will have resumed chemotherapy treatment. So when you see me on church campus, don't say to yourself, "There's that guy with cancer." I don't want you to think or see me in that light but instead by God's grace you will see in me: "Faith, Hope, and Love"…in no particular order. J